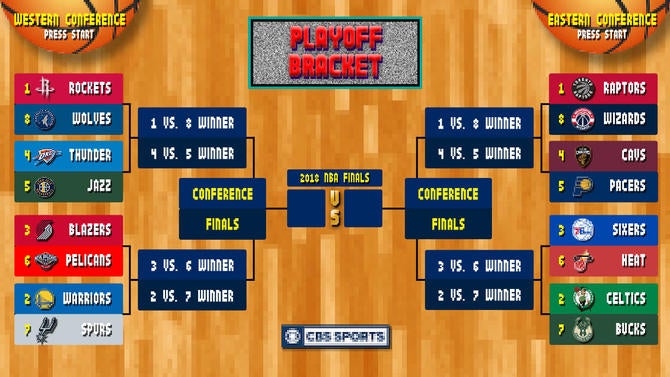 After months of anticipation, we've finally made it past Game 82 of the NBA season. Unlike in years past when the Cavaliers' and Warriors' paths have been primarily predetermined, 2018 promises to pose some problems. With many of the teams' seedings getting clinched on the final day of the regular season, the winners of this wide open field are anyone's guess. Let's take a look at mine.
(1) Houston Rockets vs. (8) Minnesota Timberwolves
The Timberwolves have one of my favorite rosters in the NBA, and it's always so strange to me that they never make the playoffs. Well, after 13 years of torture, they finally did it. They are healthy and hungry, but unfortunately they square up against one of the most dangerous backcourts in the NBA in Chris Paul and James Harden. As with most of the series across the playoffs this year, it won't be a runaway, but I don't see Harden going down this early. Also, maybe this is the year CP3 finally makes it to the conference finals for the first time in his career.
Prediction: Rockets dominate home court; win in 5.
(4) Oklahoma City Thunder vs. (5) Utah Jazz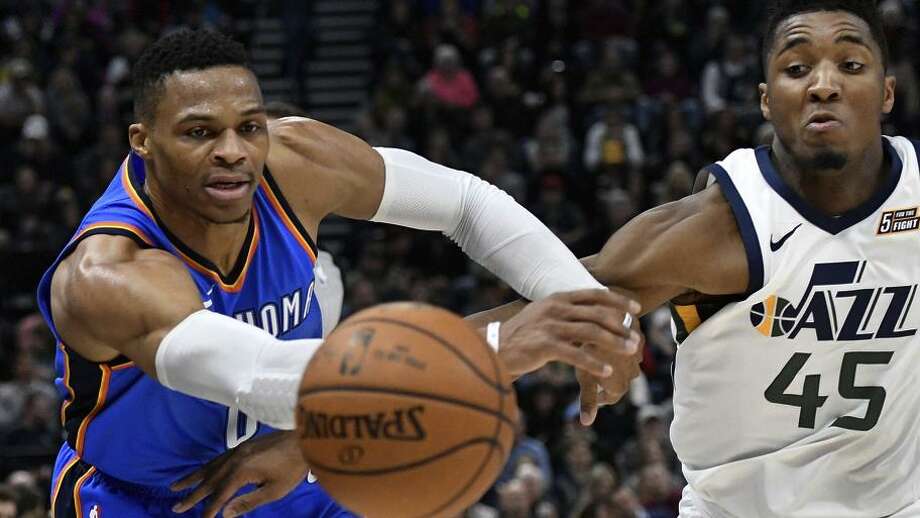 It was heartbreak for the Jazz on the last day of the regular season as they went from a 3 seed ready to take on OKC with home court, to a 5 seed taking on the Thunder from the road. As much as I hate the Thunder's dynamic, and as right as I was that they would be nowhere close to people's preseason expectations, I think April 11 was indicative of both teams' potential this week despite the excellence of Donovan Mitchell. I don't think the egos in Oklahoma will last too long, but Russell Westbrook can take it over for the time being.
Prediction: Thunder sweep the only team that I had outside of my top 8.
(3) Portland Trailblazers vs. (6) New Orleans Pelicans
This one should be very interesting. Of course, a healthy Demarcus Cousins would add an interesting layer to the opposing strengths of the Blazers and Pelicans, but Anthony Davis vs. Damian Lillard will have to do. It's a little difficult to predict exactly how this series will go because Portland is guard-oriented with plenty of 3s and jump shots, while the Pelicans prefer grinding out points in the paint. They will both find success throughout the series, but in the long run I'm picking the Blazers' backcourt to stay hot.
Prediction: Blazers have to battle, but win in 6.
(2) Golden State Warriors vs. (7) San Antonio Spurs
Right, neither of the faces above will be playing in this series. Kawhi Leonard has been dealing with a nagging quad and ankle since last postseason, and Stephen Curry will miss the first round with a sprained MCL. For me, this keeps the intrigue at net zero. The Spurs haven't missed the playoffs since the Mesozoic Era, and the Warriors have been NBA Finals favorites for the last 3 years and counting. Even without two of the league's stars, we're going to see a chess match between NBA coaching's finest in both Steve Kerr and Gregg Popovich. But when the dust clears, it'll be a quick exit for the team from Texas.
Prediction: Warriors return to full strength after ousting Spurs in 5.
(1) Toronto Raptors vs. (8) Washington Wizards
Believe it or not, this is the series that I'm most excited for. We have two of the best guard duos in the NBA going head-to-head at full strength: John Wall and Bradley Beal for Washington vs. Kyle Lowry and DeMar DeRozan for Toronto. Every game will be high-scoring, the fans will be insane, and the action on the court will be riveting up to the final seconds of Game 7. The difference will be the fact that the Wizards have struggled without Wall as of late, but he is a guy that can jump back in and jump start the Wizards at anytime. However, it is so difficult to win up in 'The North', and when this thing ultimately goes the distance, we will see another D.C. playoff crumble.
Prediction: Raptors survive and advance in 7.
(4) Cleveland Cavaliers vs. (5) Indiana Pacers
What a mismatch. I don't know how we got so unlucky with the 4-5 matchups this year, but LeBron James and Co. are going to tear through Indiana. The only question will be if they can do it in 4 games or in 5. Victor Oladipo is the catalyst for the Pacers, but he's not the kind of guy that can carry a team through the playoffs. When you're going up against the best player on the planet, and a city that wants to prove the world wrong and reclaim a title, things are going to get messy,
Prediction: Cavs start Spring cleaning; sweep Pacers.
(3) Philadelphia 76ers vs. (6) Miami Heat
If there's a team in the NBA hotter than the 76ers, I'd love to see them. Winners of 16 straight, 'The Process' has paid off big time. Ben Simmons is playing out of his mind, Joel Embiid is back on the floor, and everyone in Pennsylvania is excited for a historic run from the red, white and blue. In their way stands playoff veteran Dwayne Wade, but at this stage in his career, he will not be able to carry more than a leadership role for Miami. Hassan Whiteside can definitely play with Embiid, but the Heat are going to be very outmatched in this one.
Prediction: 76ers stay hot and move on after 5.
(2) Boston Celtics vs. (7) Milwaukee Bucks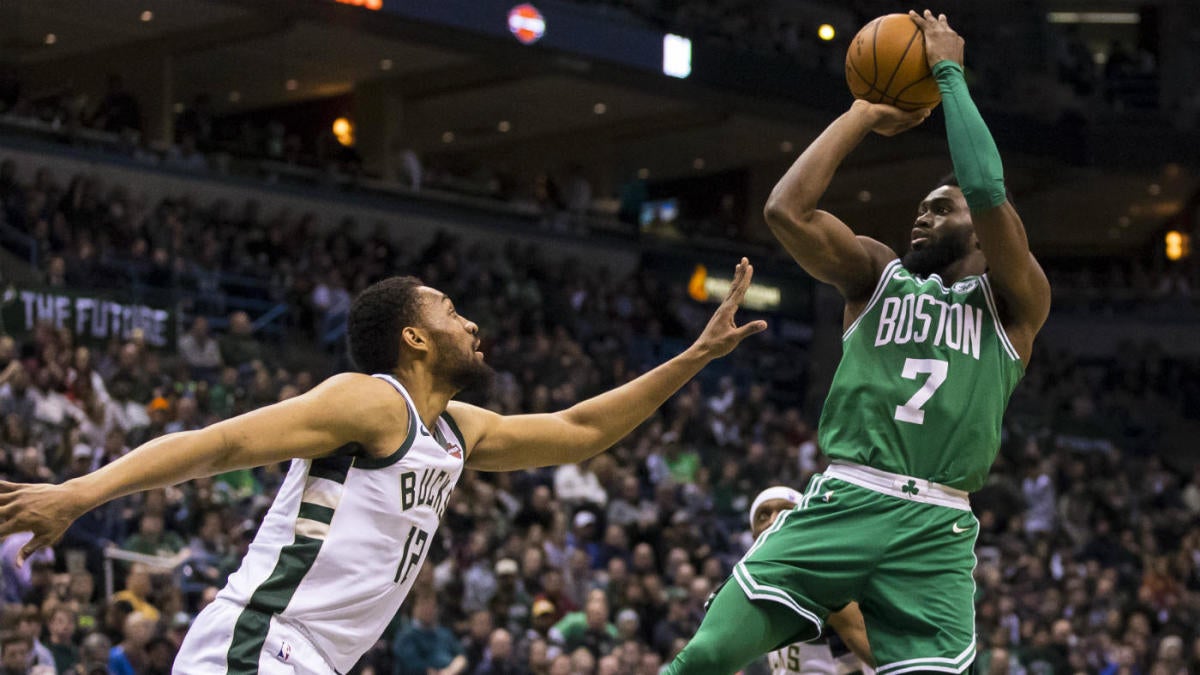 No Gordon Hayward, no Kyrie Irving, no problem? Well, not exactly for the Celtics. They have a diverse group of talent including future stars Jaylen Brown and Jayson Tatum, but they aren't playoff-tested yet. Their first exam is the freak-of an-athlete Giannis Antetokounmpo (first time I spelled that correctly on the first try). The Bucks' big man has so much length, and he is dangerous anytime the ball is nearby. It's going to be a grind-it-out-battle for Boston, and overall it probably won't be the playoff run they were looking for in the preseason, but I have to go with my pick for NBA Champions for at least one round.
Prediction: Celtics manage to stave off the Bucks in 5.
*Yeah, I picked all of the favorites. Sue me.