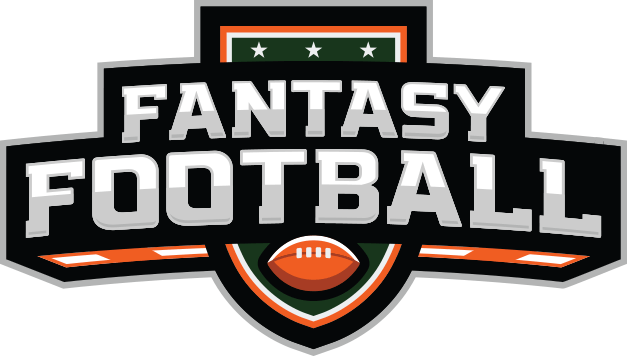 With ESPN recently concluding their 28-hour Fantasy Football marathon, I've decided to weigh in. Unfortunately for me, one of the program's main focuses was ensuring that everybody know to draft a QB late… my longtime foolproof strategy. Not only was this strategy divulged by ESPN's analysts, but by their draft board as well (the best QB is Aaron Rodgers ranked at #40, when two years ago it was Tom Brady at #12). So now that the secret is out, I might as well embrace it. Let's take a look at every player you should draft before a quarterback.
Le'Veon Bell (RB, PIT)
David Johnson (RB, ARI)
Julio Jones (WR, ATL)
Antonio Brown (WR, PIT)
Mike Evans (WR, TB)
LeSean McCoy (RB, BUF)
Odell Beckham Jr. (WR, NYG)
Melvin Gordon (RB, LAC)
A.J. Green (WR, CIN)
Jordy Nelson (WR, GB)
T.Y. Hilton (WR, IND)
DeMarco Murray (RB, TEN)
Devonta Freeman (RB, ATL)
Michael Thomas (WR, NO)
Dez Bryant (WR, DAL)
Jay Ajayi (RB, MIA)
Brandin Cooks (WR, NE)
Jordan Howard (RB, CHI)
Doug Baldwin (WR, SEA)
Amari Cooper (WR, OAK)
Demaryius Thomas (WR, DEN)
Leonard Fournette (RB, JAC)
Ezekiel Elliot (RB, DAL)
Alshon Jeffrey (WR, PHI)
Todd Gurley (RB, LAR)
Lamar Miller (RB, HOU)
DeAndre Hopkins (WR, HOU)
Michael Crabtree (WR, OAK)
Keenan Allen (WR, LAC)
Isaiah Crowell (RB, CLE)
Terrelle Pryor Sr. (WR, WAS)
Marshawn Lynch (RB, OAK)
Carlos Hyde (RB, SF)
Rob Gronkowski (TE, NE)
Jordan Reed (TE, WAS)
Travis Kelce (TE, KC)
Greg Olson (TE, CAR)                                                                                                        NOTE: Get a TE in the 4th Round; it doesn't matter which of these 4. If all are taken, feel safe to wait until Round 8 or 9 for one.
Jarvis Landry (WR, MIA)
Julian Edelman (WR, NE)
Larry Fitzgerald (WR, ARI)
Golden Tate (WR, DET)
Emmanuel Sanders (WR, DEN)
Davante Adams (WR, GB)
Ty Montgomery (RB, GB)
Allen Robinson (WR, JAC)
Sammy Watkins (WR, LAR)
Jamison Crowder (WR, WAS)
Dalvin Cook (RB, MIN)
Christian McCaffrey (RB, CAR)                                                                                       NOTE: I know that more than a few QBs have already come off the board…       Don't Panic! You'll thank me later.
Brandon Marshall (WR, NYG)
Kelvin Benjamin (WR, CAR)
Frank Gore (RB, IND)
Bilal Powell (RB, NYJ)
Mark Ingram (RB, NO)
C.J. Anderson (RB, DEN)
Jeremy Maclin (WR, BAL)
Tyreek Hill (WR, TE)
Willie Snead (WR, NO)
Martavis Bryant (WR, PIT)
Eddie Lacy (RB, SEA)
DeSean Jackson (WR, TB)
Theo Riddick (RB, DET)
Donte Moncrief (WR, IND)
Pierre Garcon (WR, SF)
Adrian Peterson (RB, NO)
Tevin Coleman (RB, ATL)
Stefon Diggs (WR, MIN)
Spencer Ware (RB, KC)
Mike Gillislee (RB, NE)
LeGarrette Blount (RB, PHI)
Matt Forte (RB, NYJ)
Eric Decker (WR, TEN)
Darren McFadden (RB, DAL)
Tyrell Williams (WR, LAC)
Doug MArtin (RB, TB)
James White (RB, NE)
Mike Wallace (WR, BAL)
Jonathan Stewart (RB, CAR)
Kyle Rudolph (TE, MIN)
Delanie Walker (TE, TEN)
Cameron Meredith (WR, CHI)
John Brown (WR, ARI)
Rishard Matthews (WR, TEN)
DeVante Parker (WR, MIA)
Kenny Britt (WR, CLE)
Randall Cobb (WR, GB)
Jimmy Graham (TE, SEA)
Tyler Eifert (TE, CIN)
Sterling Shepard (NYG)
Jordan Matthews (WR, BUF)
Paul Perkins (RB, NYG)
Corey Coleman (WR, CLE)
Josh Doctson (WR, WAS)
Rob Kelley (RB, WAS)
Martellus Bennett (TE, GB)
Giovani Bernard (RB, CIN)
Jeremy Hill (RB, CIN)
Adam Thielen (WR, MIN)
Ameer Abdullah (RB, DET)
Hunter Henry (TE, LAC)
Duke Johnson Jr. (RB, CLE)
GET THAT QUARTERBACK!
Congratulations! If you've been able to tough it out through 101 picks, and survive numerous quarterbacks prematurely dropping as you fill your bench with handcuffs and backups, you're about to be rewarded for your bravery! Not only will you have the deepest roster in your league, but you can pick up quarterbacks from lower-profile but pass-heavy teams like the Raiders, Redskins, and Lions.
Yes, Derek Carr, Kirk Cousins, and Matthew Stafford aren't the flashiest names, but they are among the top pass attempt QBs in the league… far ahead of household names like Andrew Luck and Cam Newton. By waiting until the 11th Round, you may miss out on a dual-threat QB like Russell Wilson, but besides Aaron Rodgers, the best Fantasy quarterback with significant rushing yards in 2016 was Tyrod Taylor at #9, with Wilson right behind him.
So again, hold off on those 25+ points a game with Tom Brady and Aaron Rodgers, and "settle" for 20+ points a game with Carr, Cousins, Stafford, or Taylor. Hey, even if they are gone, you can look at Phillip Rivers and Ben Roethlisberger for quality starts every Sunday from competitive teams.
Oh, and one more thing…Jameis Winston is going to have an MVP-caliber year with DeSean Jackson joining the Buccaneers' high-powered offense. Winston now has two All-Pro receivers, question marks at RB (leading to more passes), and some of the worst defenses in his division. Heck, he can even run a little bit too.
While all 7 of these quarterbacks won't be available in the 11th Round of your league, take your chances and wait to see which ones will fall in your lap. In fact, I'm sure you'll be able to grab another in the 12th Round.
What do you think? Did I get it wrong? What are your secrets to dominating your Fantasy League? Let me know in the comments and like me on Facebook for more fantasy advice as well as all of my great content!