It's finally football season again! It seems as though the whole country is counting down until action kicks off on September 7th. There are plenty of stories to look forward to, so let's jump in and take a look at what we can expect from each division in the AFC in 2017.
AFC East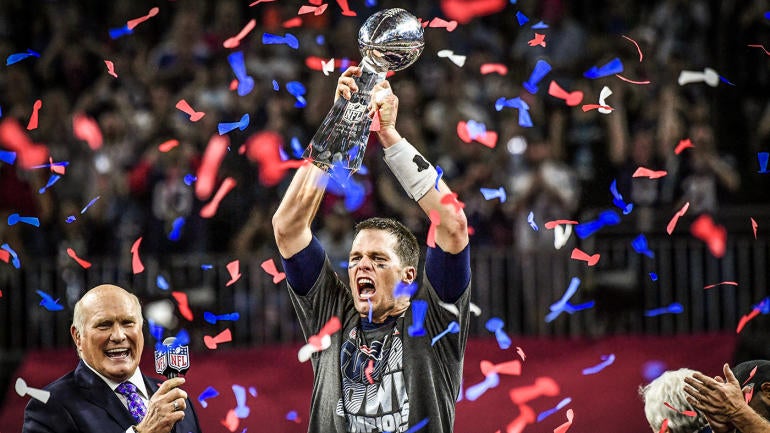 We'll start with the Patriots' division…I mean, the AFC East. It's easy to forget that there are actually 3 other teams that play with New England as the Pats have taken the division title 13 out of the last 14 years. In addition, they have put up no less than 10 wins each season since 2002, and dominate their division rivals with an NFL-best record of 73-20 during that span.
The Bills, Jets, and Dolphins are far behind New England and would need a miracle and a half to unseat the defending Super Bowl champions. I'd say the Dolphins have the best chance to make some noise though. After making the playoffs for the first time since 2008, Miami looks to repeat playoff appearances for the first time since 2000-2001.
Their story doesn't start well this season as starting QB Ryan Tannehill tore his ACL in a non-contact play in practice. Miami called upon the services of retired signal caller Jay Cutler who will happily return to the gridiron donning the orange and green. While I might agree with those who call this move an upgrade from Tannehill, Cutler definitely has a lot of rust and some chemistry to build. Still, an 8-8 season should be an easy goal to meet.
As for the Bills and Jets, it might already be time to look ahead to 2018-2019. It's been a rough couple of years for these New Yorkers, but it only seems to get worse as each day passes. The Bills have one of the league's best running backs in LeSean McCoy, but because he carries the entire offense, it's going to be incredibly easy for opposing defenses to shut Buffalo down.
Not to be outdone, the Jets maintain instability (get it?). They face relentless quarterback questions, they've let two top receivers leave, and they also have one of the most porous defenses in the league. I guess the Browns are getting a run for their money…
AFC North
Speaking of the Browns, here we have the AFC North. While I loved Cleveland's draft, they still won't get more than 3 wins this year. But hey! That's 3 times the amount they got last year! Circle the calendar for October 8: Browns vs. Jets; the loser gets the #1 draft pick. It's a process, Brown's fans. Hang in there.
A lot of analysts speculate that the Steelers are running away with this division. I have to disagree. While Pittsburgh will most likely repeat as AFC North champions for the first time since 2007-2008, there is a reason it has taken so long. This is, and always has been, one of the most competitive divisions in the NFL year in and year out. With four great drafts and opposing rosters at full strength, the Steelers can't be on cruise control to claim the top spot.
Antonio Brown and a returning Martavis Bryant are among Ben Roethlisberger's loaded receiving core. Also, despite not being present for the preseason, Le'veon Bell will certainly make his presence felt across the country. The Killer Bs are back.
Not so fast! Pittsburgh has 2 huge arch-rivals to look out for. Joe Flacco and the Ravens picked up speedster Jeremy Maclin to improve their deep-threat offense, and Baltimore drafted 4 nice talents in April to strengthen a mediocre defense. If they fall just short of the AFC North crown, the hard-nosed Ravens are definitely a Wild Card threat.
And the Bengals. The problem with Cincinnati isn't their lack of talent… it's their attitude. They always shoot themselves in the foot during key matches through strategic mistakes, clock management, or by notoriously racking up pointless penalties to put the opposition in game-winning field goal range. I'm sure Joe Mixon will be a great addition and help Cincinnati finally break into the Divisional Round, right?
AFC South
Oye. Here's another competitive division, but for all the wrong reasons. The last time a team from the AFC South became World Champions was the Peyton Manning and Tony Dungy Colts way back in 2006. Since Manning's infamous departure, it's been a power struggle. Starting with Manning's last season for Indy in 2010, no division winner has surpassed 11 wins on the season besides the 2012 Texans. With abysmal records like that, it's no wonder the AFC South can't escape the Wild Card round.
The Houston Texans will try to win the AFC South for the 3rd straight time, which would be the first time in franchise history that they would do so. While the first two titles were shaky at best (limping into the playoffs with a 9-7 record), they hope 2017 will be different. With the atrocious contract of Brock Osweiler finally behind them, the era of Tom Savage and Deshaun Watson has begun. Yeah… they still don't have a firm starting QB. Maybe 2017 won't be so different…
Speaking of quarterback questions, the Jaguars have suddenly run into the league-wide problem. Blake Bortles has been awful this preseason. While his cannon is still there, his accuracy has disappeared. I've never been a huge believer in preseason (or spring training, for that matter) being a huge factor on how the season will go, but maybe there is reason to think that Bortles' job, and Jacksonville's future, is in jeopardy.
The Colts are hanging in there too. They're always a contender, and despite a handful of key injuries this past season, they hope Andrew Luck can be back to full strength and propel Indianapolis back to prominence. If he is indeed 100%, the Colts' weakness will be the defense. Despite some muscle on the defensive line, Indy constantly struggles to stop the run which opens them up for big passing plays downfield. Which is exactly what team #4 does very well…
Now, my pick to come out on top for the first time in 9 years, the Tennessee Titans. Marcus Mariota is locked in. Demarco Murray loves this offense. The addition of Eric Decker makes this group of receivers dangerous. This is going to be a really fun team to watch. However, with a poor defense as well, the Titans are going to be in their fair share of shootouts. Luckily, they have one of the most potent offenses in the NFL and should be able to rise to the challenge.
AFC West
Meanwhile, the AFC West has quietly been one of the strongest divisions in the NFL. They have sent 8 teams to the playoffs over the last 4 years, which is the most by any division during that span. Leading the pack have been the Denver Broncos, who before last year had won 5 straight AFC West titles.
Well, before last year the Broncos were a different team. Again, an aging Peyton Manning retired and Denver was left to "rebuild". They did a pretty good job with Trevor Siemian at the helm, as a 9-7 record would have been good enough to win the aforementioned AFC South. Instead, they were left out of the playoffs to hope for better luck in 2017. With much of the same talent and a good draft class including OT Garett Bolles, Denver has a real shot at getting back on top… but it won't be easy.
Before I get to the top contenders, pardon the Los Angeles Chargers. I guess San Diego was sick of them, because they couldn't match L.A.'s pitch to host the team in 2017 and beyond. For the fans who will stick with them through the move, let's hope a change of scenery jumpstarts the franchise. I feel for you, too. Philip Rivers has done all he can with some really good wide receivers, but in some way or another they always seem to find defeat in the last few minutes of the game. I'm sure new head coach Anthony Lynn will make it a priority to work on those clutch moments.
Now we get into one of the most bitter rivalries in the NFL…the Kansas City Chiefs and the Oakland Raiders. It was easy to forget them behind the glory of the Pittsburgh Steelers- Baltimore Ravens or even Dallas Cowboys- Washington Redskins rivalries, but there's no hiding from them now. The Chiefs and Raiders are firmly in the limelight, but for different reasons.
The Raiders own the 2nd highest-paid player in all of football…Derek Carr. After an MVP-caliber year cut short, he is back to 100% with the same receivers that got him there… but also the same defense. Infamously and consistently one of the worst defenses in the league, Oakland needed to find some support for Carr. Their A+ draft class did just that.  For the Chiefs, it's the opposite. They have a great defense that suffocates opponents and allows some of the fewest points in the NFL, but hardly an offense to capitalize on it. Travis Kelce and Tyreek Hill carry the load for Alex Smith, and unless more playmakers can emerge, KC may surrender their AFC West crown to their hated arch rival.