Disregarding my inexplicable change of heart last week, I must say I'm pretty happy to have correctly predicted the Conference Finals way back in October. (If you're curious, check that out right here: 2017-2018 NBA Predictions). Frustratingly, I even called the Cavaliers beating the Raptors in the Semifinals pretty easily… but anyway, it's time to move on. Let's take a look at who we're going to see battle for the Larry O'Brien Trophy.
(1) Houston Rockets vs. (2) Golden State Warriors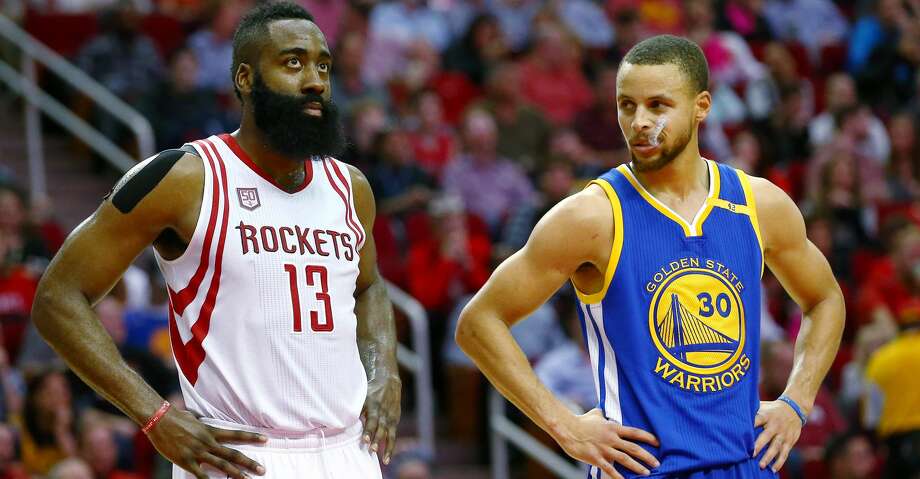 I've been waiting all year for this series to begin. There was little doubt throughout the season that regardless of how competitive the Western Conference was, it was a pretty sure thing that these two titans of the NBA would ultimately clash for a spot in the NBA Finals. Unlike the past three years, the Warriors enter as the underdogs, having lost the top seed to Houston this year. However, I don't think home court will play a huge role in this series.
This is not an overhyped series. I definitely think we are capable of seeing Game 7. Chris Paul is finally over the hump and playing in his first Conference Finals of his long and stellar career. James Harden might not be at the MVP level of LeBron James right now, but he's still averaging a 'measly' 29 ppg this postseason. As good as the Warriors are at scoring, make no mistake- the Rockets are dangerous.
For Golden State, I don't think they have to do anything differently. They've carved through their first two opponents with and without Stephen Curry. They're built to win big games, and Steve Kerr has his team relaxed and confident. With the pressure on Houston to pull the upset, the Warriors just need to keep their foot on the gas and let the Rockets make the mistakes… which they will inevitably do down the stretch.
Prediction: Warriors in 7
(2) Boston Celtics vs (4) Cleveland Cavaliers
I must admit that I did see the result of Game 1 already. However, I remain undeterred with my prediction. Until last week, I had been riding Boston and Cleveland all season long, but I have gone back and forth on who I think will win this series. With a fully-healthy Celtics team, I believe they are capable of beating anybody. But without Kyrie Irving leading at the point guard position, the Celtics have been inconsistent at times… and the Cavs love to exploit those runs.
It's important to note that the Celtics aren't all that crippled. Gordon Hayward has missed the entire year and they've gotten this far, so that's a non-factor. In fact, Boston has done pretty well without Irving too. Unlikely heroes like Jayson Tatum, Jaylen Brown, and Terry Rozier have stepped up big-time for the young Celtics team, and they are playing like there's nothing to lose. If they can continue to hold James to 20 points or less, it's their series to lose.
I know the Cavs just lost by 25, and I know I just made the mistake of going against my previous research last week, but a big loss can be expected in Game 1 in a tough environment on the road. This Celtics team is different than the ones Cleveland has faced all season, and I expect them to adjust and respond at home. Game 2 may go to Boston as well, but once the Cavs get a couple of games back and put their young opponents on the ropes, LeBron James will lock in and close out the series strong to make it to his eighth straight NBA Finals.
Prediction: Cavaliers in 6.